Articles
Details

Written by

Administrator

Category: Articles
Hits: 45
The Construction Industry Council (CIC) is the UK's representative forum for the professional bodies, research organisations and specialist business associations in the construction industry. It has published a new "Essential Principles Guide for Creating an Accessible and Inclusive Environment" which aims to support, guide and motivate clients, developers and contractors to achieve high standards of access and inclusion in all their projects. 
If leaders in the construction industry champion inclusion from the outset, those employed to design, construct and manage projects are more likely to achieve high quality accessible and inclusive developments.
Building owners and developers will greatly benefit by generating a development that will:
Place people at the heart of the design process
Acknowledge diversity and difference
Offer choice where a single solution cannot accommodate all users
Provide for flexibility in use
Create an environment that is convenient and enjoyable for everyone to use.
Inclusive design does not need to increase costs. If planned and integrated into the client's business case from the outset it can be cost neutral. Redesign and post completion retrofitting can be very expensive, can lead to compromise and inefficiencies, and even legal redress if discrimination is the result. Access by design will generally provide a much improved user experience where independence and dignity can be reliably maintained, compared to relying on management arrangements, such as the need for a member of staff to operate a portable ramp.
Sydney Access Consultants are committed to removing the barriers to access, one step at a time.
For full details see CIC website.
Details

Written by

Gary

Category: Articles
Hits: 156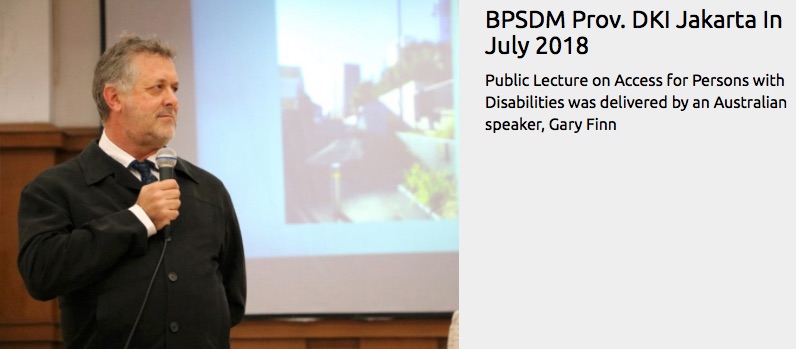 The history of Jakarta is fascinating. It was the home of the Dutch East India Company for a few hundred years and the Dutch influence remains obvious in much of its historic architecture. The population is a beautiful mix of multicultural influences developed over centuries to the uniquely Indonesian culture that remains today.
Jakarta is a vibrant modern city with a population estimated to be over 12 million inhabitants. At street level, an Australian Sydney resident would think the streetscape is total chaos. It's a great experience. There are people riding motorbikes everywhere, seemingly without restriction, street food appear to line every road obstructing the footpath where there is one, and where there are no food stalls, or street hawkers, there are motorbikes and vehicles parked. Stepping out into this chaos means you need to look both left and right for oncoming motorcycles. Crossing the road is even more challenging, weaving in and out of bikes and vehicles, jumping and hopping and scuttling out of harm's way.
A city centre bus network, in an effort to avoid all this footpath activity, and provide a peaceful spot to await a bus, has been installed in the centre of the road on an island platform about a metre above the ground. It is accessed by lift or otherwise by stairs from footpaths on each side of the road. Special buses with doors half way up the sides use the middle lane of traffic, far from the majority of the motorcycles, that cling to the left lane, most of the time. It's more of a vibe than a rule. There are much smaller buses that pick up pedestrians from the footpath, and these, I suppose, travel shorter distances in and around the city centre.
How can such a hostile environment be made accessible for people who live with disabilities? A person living with disabilities must find their way through the chaos to the lift at footpath level. That's currently an impossible task in most instances. 
Other Asean nations have considered this by providing sky bridges and a network of elevated pedestrian ways. In Sydney, we've got a network of pedestrian tunnels all over the city. None of these expensive solutions are particularly relevant to Jakarta, because of its large sprawling city, high tropical rainfall and subterranean swamp like foundations.
The Old City precinct of Jakarta provides both a clue and a role model. It excludes all motor vehicles. Street hawkers are restricted to create a pedestrian precinct that is enjoyed by everyone, year round. People ride pushbikes, push prams, stroll in family groups, enjoy the museums, free of the chaos that represents the typical Jakarta streetscape.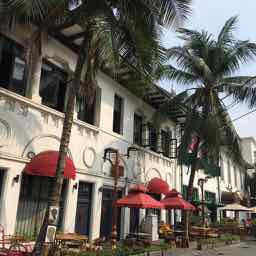 Use the Old City as a model solution? It is possible to create small local and inclusive pedestrian environments by planning pedestrian precincts dispersed widely throughout the city. These need not be large areas or cause great disruption, but are small community based pockets of space involving vehicle exclusion zones. Such community centres could readily be linked by small but accessible bus transport systems, linking to the larger bus and rail infrastructure that exists across Jakarta.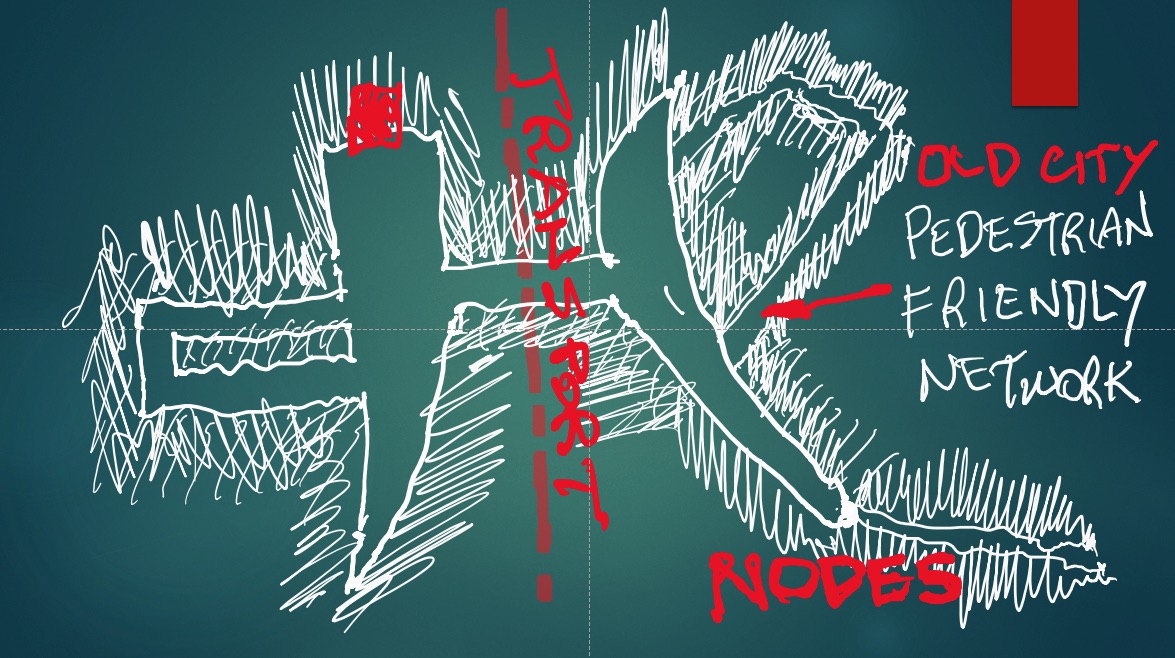 One of the difficulties that communities in Australia seem to have, is that we've developed design standards for accessibility targeting the Universal person to try and remove a wide range of access barriers. This Universal person is someone who does not actually exist.
Humans have a great capacity for empathy, but to empathise, putting oneself in the shoes of another, one first has to try and put a face to that thoughtfulness. Well, that's at least what I do. When I think of this universal person with a disability, I imagine my dear old father, 90 years young, deaf in one ear, difficulty seeing things in low light levels, challenged by steps, out of breathe by long walks, moving from chair to chair for support, occasionally having difficulty putting words together that used to come so naturally, accompanied by my young niece who has three children, one walking independently, two in the pram, the four of them are easy for me to imagine, and between them they know three words in Indonesian.  They are catching a bus to the Jakarta City centre to explore all that it has to offer. If we can design our smart cities for them, then most of the barriers for people living with disabilities will fall away.
Sydney Access Consultants are removing the barriers to disability access one step at a time.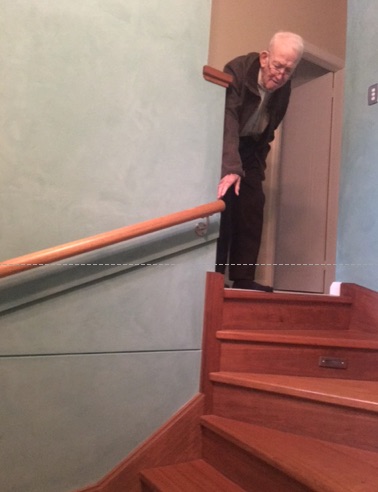 Details

Written by

Administrator

Category: Articles
Hits: 1235

Sydney Access Consultants are pleased to announce the opening of a new branch on the Mid North Coast. Sandy Gray, an architect and qualified access consultant, is partnering with this Hurstville based firm to bring access consultancy services to regional areas of NSW.
Gray has been actively advocating since the 1980s, for the rights of people with a disability to have equitable and dignified access to the built environment. In her roles as a senior architect with the ACT government, chair of the access committee with ACROD (peak body for disability sector) and later as an educator at TAFE NSW and the University of Newcastle, Gray's achievements in the access world are numerous. They include introducing Access checklists for the design and documentation of new public works, the publication of the first ACT Access Guide to Public Facilities, contributing to the drafting of the Adaptable Housing Standard (AS4299), initiation and management of ACT Architectural Access Awards, and planning access awareness training, education projects and events.
Improved access provides opportunities for people with a disability to access employment, education, services and social connection. Sydney Access Consultants, a registered NDIS provider, is an access compliance based firm with a difference. We are architects who can offer creative, practical and cost effective performance solutions to resolve most disability access requirements. Mid North Coast Branch offers the following services:  
•    Disability Action Plans to address current access issues and limit liability under the Disability Discrimination Act 1992 (DDA);
•    Access Audits for proposed developments to advise on compliance with access provisions of the BCA, Australian Standards and Access to Premises Standards;
•    Access Audits for existing buildings and facilities;
•    Home Modification advice to assist people with frailty or disability to remain living at home;
•    Performance solutions for existing access issues.
Gray's philosophy has always been that good design for inclusivity makes for common sense. It pays immediate social and economic dividends to include everyone and we are all the healthier, wiser and wealthier for it.
Details

Written by

Gary

Category: Articles
Hits: 157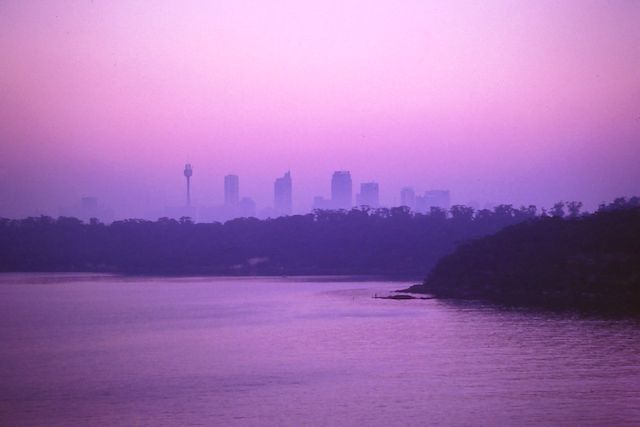 Baby boomers across Australia are thinking about, or have commenced their retirement. As beneficiaries of prosperity like no generation before them, they're making lifestyle choices from an empowered position. They're healthier than previous generations and can expect to live longer than past generations. Their new found freedom provides access and opportunities to travel the world and actively participate in the lifestyle of their dreams.
This freedom is not something that anyone would wish to relinquish just because of sudden health changes for instance, or untreatable degenerative conditions that accompany ageing. Baby Boomers will likely choose to avoid the move into assisted living or nursing facilities, instead, hoping to stay as long as possible in the dwelling of their choice, with all the creature comforts and few of the accompanying chores.
That's where Universal Housing concepts come into their own. That is the reason that the Livable Housing design Guidelines were conceived and introduced into 20% of all new apartment buildings in NSW, since the Introduction of the State Environmental Planning Policy 65 - Design Quality of Residential Flat Development and the accompanying Apartment Design Guide. What's so special about this type of housing?
Improved accessibility and comfort
promises higher levels of independence for a person with limited mobility
Ease of functionality
Adaptable design characteristics that can change when your needs change
provide high levels of independence for the individuals within the residence
provide inter-generational spaces for extended family interactions
provided with appropriate and adaptable technology
virtually step free with essential elements on one level
thoughtful vertical transport systems pre-empted
generous door widths, bathrooms, bedrooms and living areas to pre-empt future circulation space requirements with limited mobility
non-slip finishes, good lighting levels, appropriate luminance contrasts and cost effective environmental management systems
Typically a suitable home design will consider that you will have health and fitness challenges and a reduced interest in maintaining the home. You'll be more interested in pursuing interests away from home and your children will no longer be living with you, but will visit, potentially en-masse, so you're not thinking of downsizing, necessarily. Indeed, you may be considering a multi generational home when children move back in with their spouse and your grandchildren! You may be thinking that you need to care for your own parents in your home as they age. These circumstances all weigh heavily on your decisions as to whether you relocate or renovate. Whether you build anew or purchase a home in a new community or gated retirement village. And, all of these decisions will be complicated by your desire to conserve your retirement funds so that you can live sustainably.
As architects specialising in Universal Design concepts, Sydney Access Consultants can guide your decisions from an informed position. Ask us to assist you to prepare your architect's brief, and/or review your architect's plans from an accessibility perspective. That's what we do, professionally, at Sydney Access Consultants.
Please get in touch if you've got any questions.
Kind regards
Gary Finn dated 29 August 2018
(Cert iv Access Consulting)
Architect Principal #5774 (NSW)
Sydney Access Consultants
http://www.sydneyaccessconsultants.com.au
Shop 7/438 Forest Road, Hurstville NSW 2220
Phone (02) 95863111 Mobile 0414 414101 This email address is being protected from spambots. You need JavaScript enabled to view it.
Vice President Architects Association NSW (Incorporated); 
Member of Master Builder's Association; 
Associate of the Australian Institute of Architects; 
Associate of the Association of Consultants in Access, Australia
Details

Written by

Administrator

Category: Articles
Hits: 1863
North Sydney Office now open!
Sydney Access Consultants™ are pleased to introduce our partner, Reeshika Vallabh, who manages the North Shore Branch. As a registered, international architect, Reeshika applies a 'design solutions' approach to access problem solving, whenever possible, working directly with clients and their carers to facilitate a better way of life. She has been involved in access projects since 2012, where she then became an Associate Member of the Association of Consultants in Access Australia Inc (ACAA) in 2016.
Complementing her sincere and abiding interest in inclusive and equitable architecture, Reeshika has achieved notable expertise in access audit and compliance reporting, design for dementia, group home projects, and home modifications for people living with a disability. Her international projects located in Johannesburg, South Africa, consisted of in-depth social impact studies. Reeshika set out to research and address the needs of one of the city's most disadvantaged communities. Through her design strategy, she sought to instill dignity and equity. This remains a driving objective in her work.
Reeshika, brings a sense of peace and calm to any stressful project. She manages her projects with a lot of dignity and respect, in a professional manner. She thrives to ensure that her clients are fulfilled with regards to their access needs.
 Sydney Access Consultants™ provides professional services such as access audits and Disability Discrimination Act (DDA) compliance reports for architects, building designers, builders, project managers, building certifiers, government and other NGO agencies for all types of property development projects. We can add value with design specific BCA performance solutions that meet the unique demands of people with disabilities.
We provide:
·       Home Modification advice to assist people with frailty or disability to 
remain living at home; design for motor and neurological impairments including dementia
·       Aged Care / Seniors Living / Hospitals
·       Site audits to address current access issues and limit liability under the Disability Discrimination Act 1992 (DDA); 

·       Retail
·       Education Facilities
·       Parks and Recreation Facilities
·       Access Design Audits for proposed developments to advise on compliance with access provisions of the BCA, Australian Standards and Access to Premises Standards; 

·       Issuing of Design and project Compliance Statements; 

·       Performance solutions for existing access issues. 

·       Research and Design for disability
Sydney Access Consultants™, is a registered NDIS service provider as well as an access consultancy offering a wealth of collective experience. We are architects who specialise in access consulting, all members support each other in a joint commitment to promote fair and equitable access for everyone in the community.
---